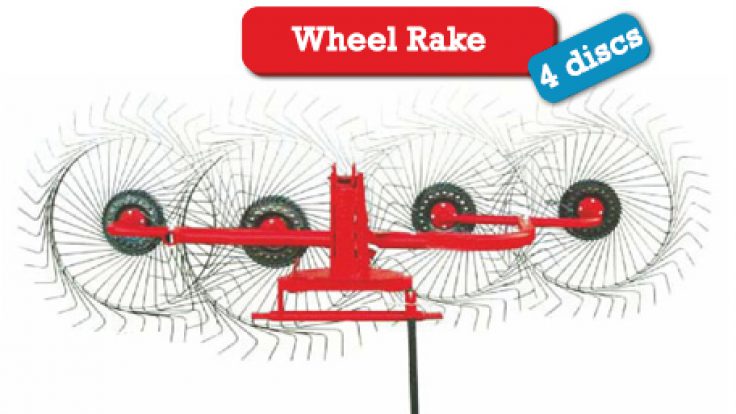 Wheel Hay Rake
Hay rake machine is mounted to tractor with three point hitch system. It operated by itself. It's use for turning, raking spreader, and tedding any kind of grasses and clovers.
Hay rake is easily adaptable to each type of tractor by it's three point linkage system. It provides a lot of time and labor saving. Our machine offers an excellent performance on each kind of fields and it helps farmers to make work easier than previous.
Hay Rake is used for seperating the green herb over the field to ventilate them to dry in a short time. It can be used to collect the cut plant talks (barley, wheat, stalks) together to put this in a standart row and by this way the plant stalks return to the economy and obtained extra gain.
Wheel Hay Rake Technical Specifications